It was August 2014 when Maryam Mirzakhani became the first woman to win the Fields Medal.  I was in a cafe in Rome and I remember when the Italian radio announced it in the news. I was a maths PhD student in a male-dominated research area and I got very excited.
I also remember that in the days following the announcement I received a lot of texts from friends and family "Have you seen that woman mathematician who got a big prize?? Does it work on something similar to what you do? Are there a lot of girls doing the PhD with you?". Suddenly, I received unprecedented attention even though I did not know her but only for being a woman doing research in mathematics. Even the people that were completely uninterested in the subject and had never dared to even ask what my research was about showed more interest in the work I was doing and about the gender-balance problem in academia. I felt that every woman mathematician became more visible after Mirzakhani got the medal.
This was made even more tragic when in 2016 she died of cancer, she was only 40. It always makes me think of a brilliant comet passing too quickly in the mathematical sky.
However, her memory and example keep inspiring and motivating girls and women in science all over the world. In 2018, the International Congress of Mathematicians was in Rio de Janeiro in Brazil and a group of women mathematicians organized a satellite event: the World Meeting for Women in Mathematics (WM)². A delegation of Iranian mathematicians proposed at the meeting the idea of transforming May 12 – the birthday of Maryam Mirzakhani – in a day of international celebration for women mathematicians. This was approved by a vast majority of (WM)² participants and the decision was made to promote the initiative.
In 2019, in correspondence to the first May 12 celebration, I was in Berkeley for a special research semester. I was working with Carolina Araujo, one of the initiators of the (WM)² in Brazil. Carolina organized a wonderful afternoon of activities to celebrate Mirzakhani's work and to reflect on the gender disparity in mathematics. I attended a special workshop dedicated to the impostor syndrome, renowned for affecting minority groups more, and I remembered how important it was to hear more senior female academics sharing experiences and feelings so similar to mine.
In 2020 all the celebrations got canceled due to the Covid pandemic. However, in 2021 a lot of online events happened all around the world and provided the best opportunity to reflect on the experience of being a woman in mathematics in times of Corona. I decided to propose a celebration in Amsterdam in 2022 and I am really glad we made it!
Together with all the members of the brand-new Diversity Committee at the Korteweg-de Vries Institute for Mathematics (University of Amsterdam), we decided to organize an evening dedicated to the life and work of Maryam Mirzakhani. It was the occasion for me to learn a bit more about Mirzakhani's incredible mathematical achievements, while I prepared a short talk for the students of the institute dedicated to her work. (I particularly recommend this article to whoever would like to have a very accessible introduction to her work.) After the talk, we had a social moment with pizza and drinks and then watched the documentary "Secrets of the surface" dedicated to Mirzakhani.
It was a very pleasant evening and it was amazing to feel connected to a worldwide community celebrating the achievements of women in mathematics! To see all the events happening around the world and the suggested resources you can check the May 12 website.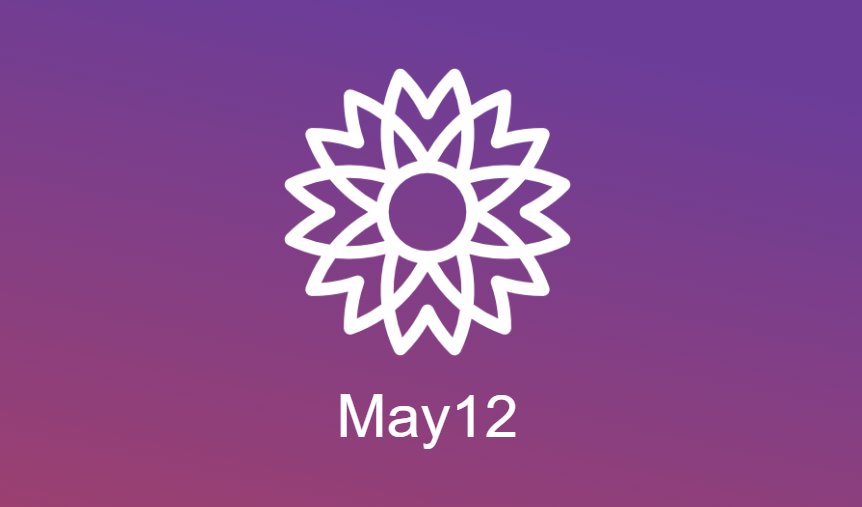 On May 12th International Day of Women in Mathematics is celebrated.
Related articles